Whole Life Insurance for Women
Our Service Guarantee
You'll always get friendly & knowledgeable service from a real, live person.
We never share your information with third parties. We only ask for the information needed to give you an accurate quote.
Our service is 100% free with no obligation. Don't want to proceed? Let us know and we won't contact you again.
Comparing quotes is
fast and easy
Short on time? In seconds, our instant quoter shows you policies and rates from the nation's top-rated insurance companies.
Search
Use our free online quoter to search for a policy. We'll show you the best available rates based on your criteria, with absolutely no obligation to buy.
Select
Compare rates for dozens of top companies. You can also check out their financial ratings to help choose the right provider to meet your needs.
Apply
Choose the policy that best fits your needs and budget. Our easy online application gets the process started. If you have questions at any time, we're here to help.
Our Life Insurance Carriers
We work with more than 40 of the nation's top life insurance providers, including:











John G
"I just activated my life insurance policy. I would like to thank you for going the extra mile to make this happen. Without your assistance I would either be without life insurance or paying a premium that is much too high for my health status. Again, thank you."
Dew C.
"I want to thank you for all of your help and patience. If any of my friends or family are looking to purchase life insurance, I would refer you to them."
Karin T.
"Christine was extremely nice and pleasant to work with. She was very patient and really took her time explaining everything."
Derek D.
"I got the privilege of working with Tammy today. She is very kind, informative and quick to the point. She is very knowledgeable on what she does and it shows. You guys have a good team member in her."
Jake H.
"Speaking with you has not only give me the insight of the importance of life insurance for the sake of the people I love, but also the importance of it for myself. Speaking with you showed me there are decisions in my life that need to be addressed if I want to achieve my goals...Thank you for taking your time to reach out to me personally."
Maryam Q.
"Christine Orris was my agent and she was VERY helpful in answering all my questions as I was inquiring about buying a policy. The process itself was very simple. I told her what I needed, she recommended the best product for my needs. Recommended!"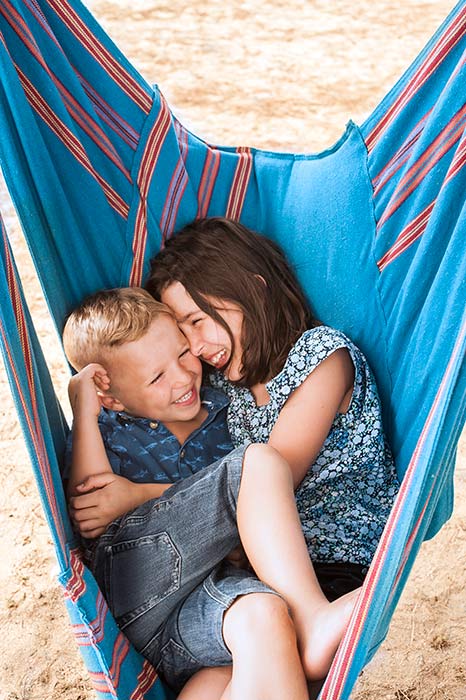 Life Insurance Changes Everything
Meet Sophia & Jacob
Earlier today, Sophia and Jacob had soccer practice at the park down the block. They live with their dad in the same house they were born in. They sleep in the same bedrooms they've had their entire lives. They do their homework at the kitchen table – the same table their mom, Carmen, served Thanksgiving dinner on.
But it almost didn't work out that way.
Before the kids were born, Carmen and her husband bought whole life insurance policies just in case anything happened. And, eight years later, something did happen. Carmen was diagnosed with stage IV breast cancer and passed away a year later.
Her life insurance policy paid $250,000 to her husband, Mark. He flew out Carmen's parents for her funeral, and has put money aside for a college fund. Today, this family of three is thriving thanks to the stability provided by Carmen's life insurance.
"That money changed our lives," Mark told us. "I honestly don't know what we would have done without it."
Pregnant? It's Not Too Late for Life Insurance
Stay-at-home moms need coverage, too
"I'd always heard you should get life insurance before you get pregnant, or they could decline you. I didn't think it applied to me because I'm a stay-at-home mom. What did I need life insurance for?
But my friend who's a life insurance agent made a good point. She showed me how expensive it would be for my husband to pay someone to help with the house and the kids, if anything happened to me. It was more than my husband made in a year! Where is he supposed to get that kind of money?
I didn't want my kids or husband to struggle in life, so I decided to get covered. I thought it would be a problem because I'm pregnant. I was surprised how easy it was! They just asked me how much I weighed before I got pregnant, and how much I weighed now. I got more coverage for less than what I thought I'd have to pay. Plus, I was able to add a rider that covered my 3-year old, my new baby, and any other little surprises that may come along later.
I feel so much better because I know I did the right thing for my husband and my kids." - Ashley R.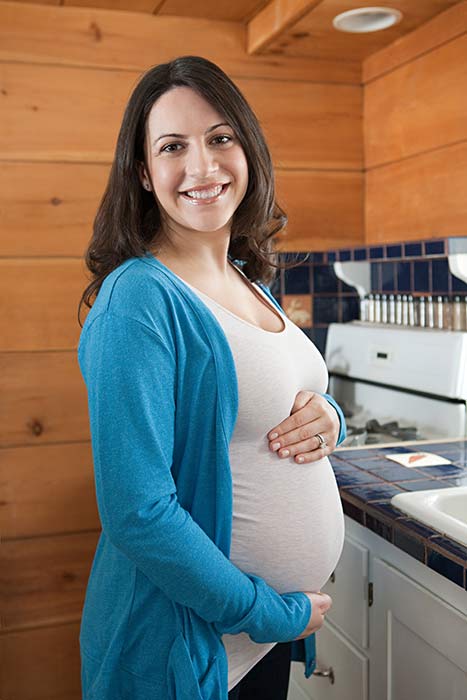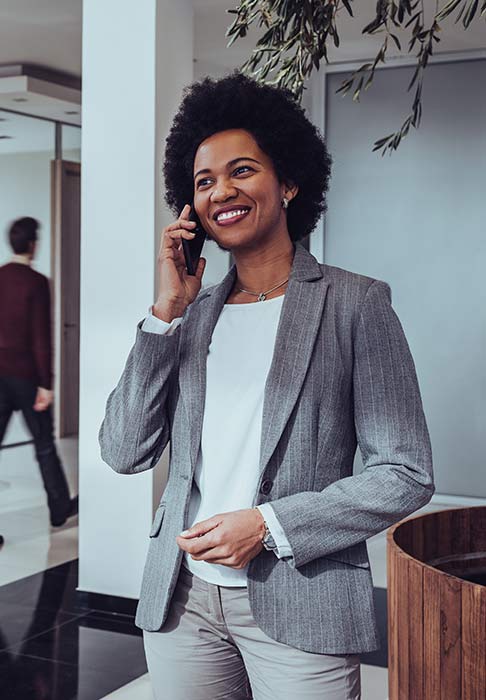 Are You the Family's Top Earner?
Working moms definitely need life insurance
"The whole family depends on my income. So for me, getting whole life insurance was a no-brainer. What would they do if anything happened to me? I had to make sure they'd be okay."
Alisha came to us looking for coverage to support her kids and husband. As the family breadwinner, she knew they'd be in financial trouble if she were to pass away. So we helped her find a whole life insurance policy that she can't outlive – one less thing she has to worry about!
She bought enough coverage to pay off their house, plus leave her family with ten years' worth of her income. That's enough time for her two kids to graduate from high school. Best of all, if she doesn't pass away, she can use her policy's accumulated cash value to help pay college expenses.
"I sleep better at night knowing I've done the right thing for my kids. Of course I want to be there to see them graduate and get married. But just in case I'm not, I did everything I could to give them the life they deserve."
Did you know?
Whole life insurance builds cash value over time. A portion of every payment you make goes into your cash value account. Over time, that cash value builds - with interest - and you can use it for anything you like. Years from now, you can help send the kids to college, add on to your house, or take a memorable family vacation. This cash value is not available with term life policies. It's a benefit that only comes with lifelong coverage.
Get Your Free Quote
Why Whole Life Insurance Is a Smart Choice for Women
No matter where you are in life, whole life insurance provides stress-free lifelong coverage
Working
Moms
Your paycheck keeps your family running! If your spouse and kids depend on you to put food on the table and keep a roof over their heads, you need life insurance. Whole life insurance can give you the confidence that comes with knowing you did the right thing for your loved ones. They're protected, no matter what – so you can take one more thing off your to-do list.
Stay-at-Home
Moms
No one can put a price on the love and care you give your family. From cooking and cleaning to childcare and helping with homework, you do things every day that would cost up to $184,000* per year to replace! Whole life insurance gives your family the financial support they need to grieve and recover instead of stressing about money.
*LGAmerica.com, "What would it cost to replace mom?"
Independent
Women
You can take care of yourself – and you don't want to have to depend on anyone financially. But what if you have debt from student loans, car loans, or credit cards? You don't want your loved ones to have to pay for those things if you passed away. Whole life insurance covers that debt, plus any funeral and burial expenses, as your last gift to your family.
As you can tell, we're big fans of whole life insurance coverage. It covers you for your entire life – you can't outlive it. That's the main difference between it and a term life policy. A term life policy covers you for a set period of time and then expires. With whole life, you don't have to worry about an expiration date. Just set it and forget it.
When you've covered the ones you love, you can relax!
Slow down and enjoy life, knowing they're taken care of, no matter what.
Get Your Free Quote
Why Work with WholesaleInsurance.net
Our awesome staff & licensed agents are here to help you get the right policy at the right price! Let us do the heavy lifting for you - we'll shop the nation's top carriers and show you the policies that meet your needs and your budget. Call 800-823-4852 now to get your free quote!
Meet the Team
Christine Orris


Team Lead

"I've been in the life insurance industry for

25 years

. In addition to life insurance, I'm also experienced in disability and property & casualty insurance (home & auto coverage). I especially enjoy helping my higher risk clients find the best possible coverage. The whole purpose of buying life insurance is to protect the ones you love! After hours, you can find me camping, gardening, hiking, boating, and spending time with my wonderful husband, two children, and fur babies."

Debby Strouse


Insurance Advisor

"I have

17 years

of experience in the life insurance industry. I come from a teaching background, so my favorite part of this job is being able to teach someone who's new to life insurance. I explain that life insurance is for protection. It prevents families from the financial trauma of losing a loved one so their focus can stay on mourning. My mother passed with no insurance, and we had to sell her things to pay for final expenses. I really do care about helping my clients and I don't want them to go through that. When I'm not at work, my grandchildren and my kids are my world."

Tammy Walde


Insurance Advisor

"I started in the insurance industry when I was

still in high school

. Shortly after, I obtained my license and I've been helping families with their insurance needs ever since. No one can truly predict the future. But life insurance means you and your loved ones can prepare for the loss of income. I have a client that wanted to set aside money for his daughter's wedding, if he was not able to be there. That brought me to tears. When I'm not helping clients, I love fishing in local rivers and lakes. Everybody can see me coming with my pink fishing jacket."
Quoted rates valid as of 7/13/2022. Your actual whole life insurance premium can only be determined by a full application and the carrier's underwriting process, which may include some medical testing at their expense. Depending on the carrier, premiums can be paid on an annual, semi-annual, quarterly or monthly basis. Monthly premium rates may be available via EFT (electronic funds transfer). Not all carrier policies are available at all durations for all ages in all states. By providing your phone number and the name of your wireless carrier, you agree to WholesaleInsurance.net's privacy policy and terms of use. You also agree to receive communication from us at the phone number(s) you provide. Our communication with you may include autodialed or pre-recorded calls, emails, and SMS or MMS messages. You may opt out at any time. You may also call us directly at (800) 823-4852.