When you created your business, you wrote a business plan. You decided how you would handle profits, shortfalls, supply, and demand. But did you make a plan for what would happen to your business if you passed away? Many business owners neglect this important step, potentially jeopardizing the future of the business they worked so hard to create.
➡️ Want to talk to a real person about insuring your business? Call or email me today for a free consultation!
---
Using Buy-Sell Agreements for Business Continuation
If your business is a partnership, a buy-sell agreement is a great way to ensure its future. A buy-sell agreement is a particular way to structure a life insurance policy. It's an agreement among business partners where they agree to buy each other's share of the business at an agreed-upon price should one partner pass away.
Buy-sell agreements are valuable for several reasons:
What if your family members don't want to take on the business themselves? What if they don't have the money, aptitude, desire, or skills to keep it profitable? Buy-sell agreements eliminate the confusion and guilt that often occur when a family member's business is up for grabs. If you pass away, your family doesn't have to sell assets or pay out of pocket to buy your share of the business. Your business partner will buy your share with the life insurance proceeds. Your family's money remains intact, for things like paying the mortgage or sending a child to college.
They eliminate wrangling over how much the business is worth. The price your partner will pay to buy out your half of the business is set in stone in the text of your buy-sell agreement. This removes a major source of stress for your family and your business partner(s) during a time when they're already struggling to deal with your loss. Because your business's value may change over time, it's a good idea to re-examine the buyout price and have an attorney update your buy-sell agreement with revised prices as needed.
➡️ Want to talk to a real person about insuring your business? Call or email me today for a free consultation!
---
Using Key Person Life Insurance for Business Continuation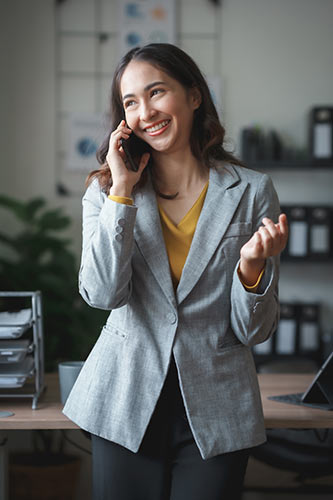 Another good way to use life insurance to ensure your business stays running is to insure a key employee. If there is one person (or several people) who are essential to keeping your business afloat, what would happen if they passed away? Key person life insurance is designed to handle that very situation.
Let's look at an example. If you own and manage a restaurant, but your chef is the star of the show, what would happen if your chef passed away? Could you keep the restaurant open while you search for a replacement? What would happen if you had to hire someone right away just to keep the doors open? If you hire the wrong person, it's possible your restaurant could lose customers and profits.
With key person life insurance, your business is protected. If your key employee were to pass away, your business would receive the death benefit. That money could be used to keep the business running while you search for a replacement. Or it could pay for a rebranding if you decide to take the business in a different direction. Whatever your business needs during this transitional period, key person life insurance can help you pay for it.
➡️ Want to talk to a real person about insuring your business? Call or email me today for a free consultation!