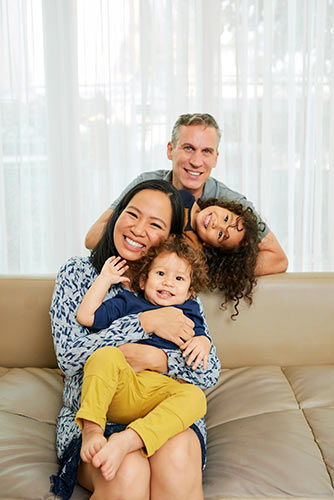 How does whole life insurance work? It's a pretty simple formula:
Buy coverage + make payments = your coverage never expires, no matter when you die
A huge selling point for whole life insurance is that simplicity. Because unlike term life insurance, you don't have to try and calculate how long you need coverage. You don't have to hope you pass away during your term. You simply buy a policy and relax, knowing you're covered for the rest of your life. When you pass away, the insurer will pay the full face amount, income-tax-free, to your beneficiary(ies).
It's that easy!
➡️ Ready to get started? Click the button below to request a free quote!
Request a Free Quote
---
How Does Whole Life Insurance Work: In Detail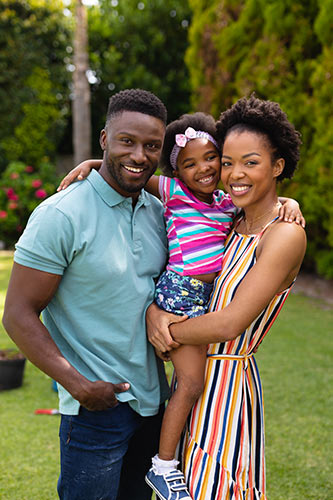 Like all life insurance policies, as long as you keep making payments, your policy stays active.
It also contains a cash value component. Think of this as a sort of savings account attached to your policy. Every time you make a payment, the insurer will deduct the cost of the insurance, plus their administrative fees. What's left over gets put into your cash value account. That money earns interest at a rate that's spelled out when you buy your policy. In most cases, it will be a low, flat rate. (Other types of life insurance coverage offer variable rates of interest, if you're interested.) Over time, your cash value will grow. You can access that money in several different ways – we'll go over them below.
Most whole life policies reach what is called "maturity" when you reach age 100. If you are still alive at this point, several things could happen. It all depends on the details spelled out in your insurance contract.
The insurer might pay you the full face value of your policy. It would then be up to you to leave that money to your beneficiaries as you see fit.
The insurer could extend the policy. In this case, you'd keep paying premiums until you passed away, and the insurer would pay the full death benefit to your beneficiary(ies) as planned.
The insurer could end your payments entirely. They'd simply hold on to the death benefit until you pass away and your beneficiary(ies) make a claim for the death benefit.
The final step happens when you pass away. Your beneficiary(ies) will need to file a claim with the insurer so they can get paid. It's important that you tell your loved ones you have a policy and give them the details about your policy (insurer, policy number, insurance agent name and contact info, etc.). Once your loved ones submit the claim form and supporting documentation (including a death certificate), they'll get a tax-free check that fulfills the insurance contract.
➡️ Ready to get started? Click the button below to request a free quote!
Request a Free Quote
---
Using Whole Life's Cash Value
Whole life insurance's cash value is an extra source of money you can tap into if you need it. There are several ways to access it and use it:
Premium payments. Once you have enough accumulated, you can ask your insurer to use the cash value to make your policy's premium payments. It's not entirely a "set it and forget it" experience, though. It's your responsibility to make sure you always have enough cash value to make that payment; if your insurer has a stated minimum requirement that must be in your cash value account, you have to watch out for this, too. The good news is these are both easy to handle with a periodic phone call to your insurer to check your cash value balance, and a calendar reminder to prompt you to make that call.
Policy loan. You can take a loan out from your policy's cash value to get extra cash when you need it later in life. Supplemental retirement income? Check. Help paying an unexpected bill? Check. If you repay the loan by the time you pass away, the insurer will pay the policy's full face amount to your beneficiary(ies). If you don't pay it back, the amount you owe plus any fees or interest will be deducted from the amount the insurer pays to your loved ones.
Withdrawal. You can also simply withdraw cash, rather than take it out as a loan to be paid back. There may be additional fees charged, however, so be sure you ask beforehand. It may be cheaper to take the money out as a policy loan, even if you don't intend to repay it.
Surrender. If you no longer need your policy, you can surrender it (give it up) and claim your cash value (minus any surrender fees). You have to do this through the insurer – don't just stop making payments. Contact your insurer, tell them you want to surrender the policy, and find out how much cash value you are entitled to, after any fees have been deducted. Once you surrender a policy, you'll get a payout for your remaining cash value, but you also won't have any more active coverage. It's a trade-off to keep in mind.
If you're the type who has trouble saving money, the cash value portion of a whole life policy can be a good financial backup. The best part is that it also provides the cash your loved ones need once you're gone. Have questions about cash value? Give us a call at 800-823-4852 and let us help!
➡️ Ready to get started? Click the button below to request a free quote!
Request a Free Quote
---
How Does Whole Life Insurance Work: Underwriting
Now that you know what whole life is, let's talk a little bit about how you get it. First, you submit an application. The application will contain questions about your health history, job, and lifestyle. The insurer needs this information to evaluate how big a risk it would be to insure you. The bigger the risk, the higher the rate they may charge you. For more information about how much whole life insurance costs, click here.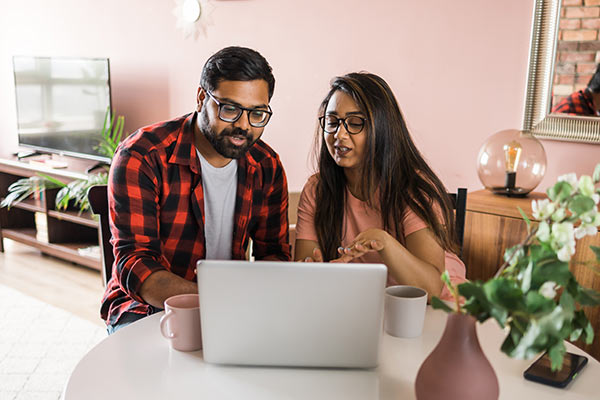 The next step in the process depends on which policy type you've applied for:
Fully underwritten policy. This is the traditional way to proceed. The insurer will pay for a mobile medical examiner to come to your home or office. The examiner will measure your height and weight, as well as collect blood and urine samples. The insurer uses this information to evaluate how much of a risk you'd be to insure. Because they're getting precise health data about you, the insurer can offer you a much more targeted, precise rate. It's almost always the most affordable way to go.
No medical exam (non-med) policies. With a non-med policy, you can skip the medical exam. The insurer will gather data about you from other sources, including DMV records, prescription drug databases, and more. It's 100% contact-free, which helps if you're too busy, have a fear of needles, or just don't feel comfortable with the exam. The trade-off? Because they don't have as much data about you, the insurer has to make an educated guess on how big a risk you are to insure. This usually results in prices that are a little higher than fully underwritten policies.
No matter which approach you choose, the insurer will use the information they have about you to assign you a rate class. This determines the final price of your policy, which you'll see in the insurer's offer after the underwriting process. Once you accept the offer and make your first payment, that policy is in force and you have whole life insurance coverage - congratulations!
➡️ Ready to get started? Click the button below to request a free quote!
Request a Free Quote
---
Is Whole Life Insurance Right for You?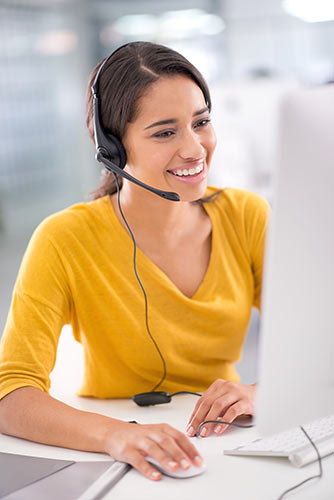 That depends on your needs and budget! We would never make a recommendation without getting to know you a little first. If you're not sure what to do, give us a call at 800-823-4852. We also have special information on whole life insurance for women on this page.
Our agents have decades of experience matching clients with policies and insurers. They'll ask you about your financial situation, about your coverage needs, and your current health and lifestyle. Based on your answers, they'll shop the market to bring you quotes from insurers who specialize in the type of coverage you need. Instead of spending hours doing research online, use their knowledge to get the information you need in just a few minutes.
➡️ Ready to get started? Click the button below to request a free quote!
Request a Free Quote