Cash Value Whole Life Insurance Planning
Get your FREE QUOTE and protect your family's future with cash value whole life insurance!
What does cash value whole life insurance do for you and your family?
It helps you build a more secure financial future by protecting your loved ones and making your money work harder in the meantime. Here's what you get with a cash value whole life insurance policy:
Guaranteed death benefit for your loved ones when you pass away
Cash value that grows over time
You can use that cash value for anything you need: supplemental retirement income, college tuition, etc.
Get Your Free Quote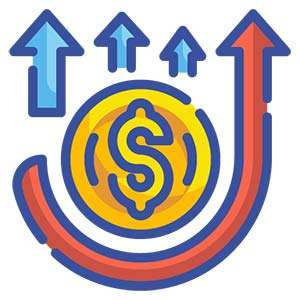 A Choice to Make
Let's face it – if you have money in your bank account, you have a choice to make
Should you let that money sit there...as inflation decreases its buying power? Or should you take action? If you're like many of our clients, you want to do something to protect and grow your money.
That's where cash value whole life insurance comes into play. It's a type of permanent life insurance that covers you for your entire life – so no matter when you pass away, your loved ones are guaranteed to get a cash payout. But there's more to it than that. The cash value portion of your account grows with interest over time, taking advantage of three ways to minimize your tax obligations.
Tax-free
It's right there in these sections of the IRS tax codes:
Section 72e ensures the money in your policy's cash value grows tax free
Section 101a means your beneficiaries get the death benefit as a tax-free lump sum
Section 7702 allows you to access gains tax free – in the form of policy loans, for example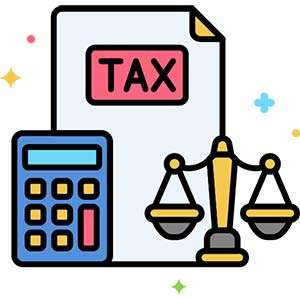 How does whole life insurance compare to other forms of investment?
Even the bank can't beat life insurance, thanks to that cash value growth over time
Bank
Account
Liquid
Safe
Return Rate
Tax Advantaged
IRA
Liquid
Safe
Return Rate
Tax Advantaged
Real
Estate
Liquid
Safe
Return Rate
Tax Advantaged
Cash Value
Whole Life
Liquid
Safe
Return Rate
Tax Advantaged
Liquid. You can access the policy's cash value if you need money for, say, an investment opportunity.
Safe. You won't lose any money with a permanent life insurance policy. As long as you keep making payments, your beneficiaries are guaranteed to get the payout when you pass away.
Return rate. Have you seen the pitiful rate of return on most savings accounts? Your cash value will earn more interest, all with zero risk.
Tax advantages. Because you bought your policy with after-tax dollars, you can pull from your cash value without paying any tax on it. Ditto for the death benefit that goes to your beneficiaries.
People invest their money to create future growth and protect what they already have. With life insurance, you can protect your loved ones with the death benefit as well as grow your policy's cash value to create a future source of supplemental retirement income. That's why so many wealthy people have life insurance policies!
Did you know?
The life insurance industry is the backbone of the global economy. Why? The U.S. government set up the tax codes to allow the industry to flourish, establishing a massive economic tool that allows YOU to remain INDEPENDENT when you retire.
Get Your Free Quote
Is life insurance a better investment than property?
People invest in property because they think it's something stable they can hand down to the next generation. And, sure, handing down acreage is a noble idea...but is it the most effective way to grow your money? Let's look at what happens to property that's treated as investment:
Option 1
Invest $6,000 in 2 acres of land
Average land value increase: 7.8% per acre per year
Initial broker fee:-2% ($120)
Property taxes, 30 years' worth: -$5,635
Vacant land insurance, 30 years' worth: -$6,750
Selling price, 30 years later: $53,000
Real estate commission: -5% ($2,650)
Best case return based on averages: $38,584.25 (not guaranteed) = 543% ROI
Option 2
Buy a Cash Value Whole Life Insurance Policy
Quoted rate for a 30-year-old male, non-smoker, Preferred Plus health class for $500,000 of whole life coverage: $172/month - $2,035/year
45-year cost, assuming a death at age 75: $91,575
Cash value portion of the policy continues to grow and can be used for anything you want. You can even take a loan out against it if an emergency or investment opportunity arises.
Guaranteed $500,000 payout to your beneficiaries when you die. It's 100% tax free, not subject to probate court or debt collection. Credit card companies and Uncle Sam can't touch it!
Return: 546% ROI paid to your loved ones as a final gift - a similar percentage to the property example, but look at the payout! $38,584 versus $500,000: which would do your loved ones more good?
Remember, this doesn't take into account market fluctuations. This is a best-case profitable scenario, assuming prices will only go up from where they are today. Most economists would say this is unlikely, considering the recent economic consequences of COVID-19. Chances are if you buy at the top, that price is going to fall.
Plus, consider what might happen if you decide to keep this property in the family. It will then be subject to probate court, where taxes and any outstanding debts will be taken from your estate. Not exactly the easy transfer you wanted for your loved ones, is it?
Get Your Free Quote
Still think property is a better investment than cash value whole life insurance?
Two things can happen when you buy property:
Value goes up: you only make money if you sell it; plus, your profits are taxable (unless that property is your main residence for at least 2 years). True, you can refinance to pull out some equity, but you still pay interest and fees.
Value goes down: you lose equity
When you die: Property goes to probate and is subject to estate/inheritance tax and debtors
Two things do happen when you buy cash value whole life insurance:
During life: your payment amount stays the same, your cash value increases
After your death: the payout is issued tax free, paid directly to beneficiaries
In the end, property is a risky burden and life insurance is an instant, life changing gift.
Get Your Free Quote
Our Carriers
We work with more than 40 of the nation's top life insurance providers, including:












Why Work with WholesaleInsurance.net
Our awesome staff & licensed agents are here to help you get the right policy at the right price! Let us do the heavy lifting for you - we'll shop the nation's top carriers and show you the policies that meet your needs and your budget. Call 800-823-4852 now to get your free quote!
"Christine was extremely nice and pleasant to work with. She was very patient and really took her time explaining everything."
-Karin T. on our amazing life insurance agent, Christine Orris
Quoted rates valid as of 5/12/2022. Your actual whole life insurance premium can only be determined by a full application and the carrier's underwriting process, which may include some medical testing at their expense. Depending on the carrier, premiums can be paid on an annual, semi-annual, quarterly or monthly basis. Monthly premium rates may be available via EFT (electronic funds transfer). Not all carrier policies are available at all durations for all ages in all states. By providing your phone number and the name of your wireless carrier, you agree to WholesaleInsurance.net's privacy policy and terms of use. You also agree to receive communication from us at the phone number(s) you provide. Our communication with you may include autodialed or pre-recorded calls, emails, and SMS or MMS messages. You may opt out at any time. You may also call us directly at (800) 823-4852.